Schedule a Meeting Today!
Chat with Matt Livelsberger, our Certified HIPAA Privacy Security Expert (CPHSE), to find out how Graphcom can support you and your organization's needs involving sensitive data.
Are You At Risk?
Access our free data security assessment as well as our other free data security white papers. Understand what makes Graphcom the right pick to secure your organization's sensitive data.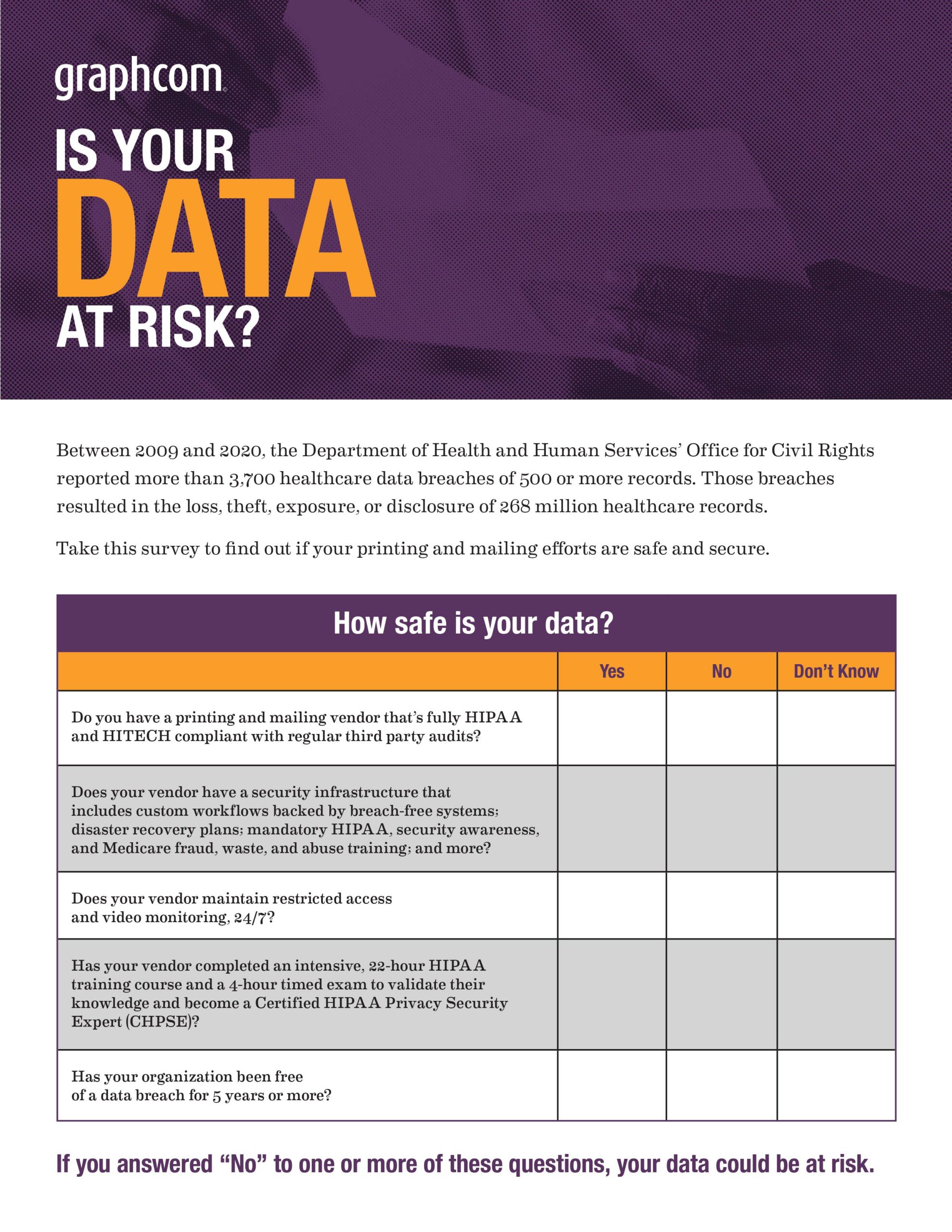 Avoid the Breach with Graphcom
Did you know health providers will spend about 5% of their annual revenue (or $2.5 million) to recover from just one data breach? But only 23% of healthcare organizations have fully deployed security automation tools that prevent breaches like these from happening.
If you're a covered entity and need a strong, reliable partner to distribute sensitive data in print and by mail, you need Graphcom. We've got a long, proven track record of providing complex data services and managing sensitive printing and mailing with ease.
Graphcom is HIPAA and HITECH compliant and offers member and provider communications for healthcare and related industries. We provide: