You should expect only the best from your partners. At Graphcom, we only expect the best from ourselves.
You'll discover our commitment to excellence in the work we do every day—from the helpfulness of our staff and the value of our services, to the innovation and creativity of our team. While those intangible measures of quality are important, we're also dedicated to quantifying success and keeping up measurable standards of performance.
Our Award-Winning Work
Hard work—combined with a playful attitude and approach—has its rewards. And not to brag, but we've earned a few gold stars and high praises over the past few years. Guess those 14-hour days, extra coffee, and Red Bulls are paying off. Here's a glimpse at just some of the awards and accolades we've received for our work.
Our Certifications & Recognitions
At Graphcom, we're always looking for ways to improve our products, as well as our relationships with suppliers, employers, and the environment. And we're proving that dedication every day, as we uphold the most rigorous industry standards for quality color control and environmental standards.
G7® Colorspace Master Facility Designation:
This is the highest, most stringent level of G7 compliance.
Graphcom is a qualified G7® Colorspace Master printing facility as designated by IDEAlliance (International Digital Enterprise Alliance). We achieve this level in both proofing and press, ensuring our printed color proofs match our final print production. For clients, this means your printed materials will have consistent, shared visual appearance and color regardless of the print process.
We've implemented a comprehensive set of tools for building a process control workflow that runs from our creative division through our print shop. Our pros know how to build a file and maintain print and proof conditions to meet your color expectations, every time.
HIPAA Compliance: Keep Your PHI Safe and Secure
We specialize in communications for healthcare organizations—from hospitals to fundraisers, from insurance to doctors' offices—so, like our clients, we take patient data security and privacy very seriously. Only a select team ever handles Protected Health Information (PHI) so your info is in safe hands at all times.
Graphcom conducts rigorous audits of our physical plant and data security to ensure that we are HIPAA compliant on an ongoing basis. For example, all of our employees pass extensive quarterly training to understand their responsibilities under The Health Insurance Portability and Accountability Act (HIPAA). We maintain 24-hour security over our facilities both online and offline, and PHI is guarded by several levels of physical, technical, and administrative safeguards.
While there is no such classification as "HIPAA Certified," our comprehensive safeguards ensure that we comply with all HIPAA standards, which means your patient info is seen only by those who need to see it—and no one else.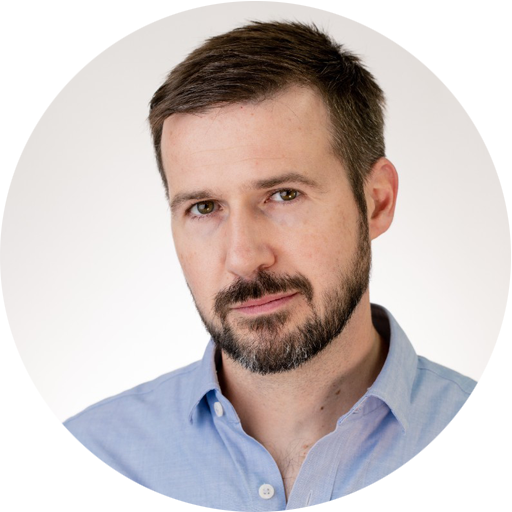 "Graphcom offers a level of expertise, capability, customer experience, and quality that I cannot find anywhere else."
Matt Rhodes
Creative Manager, Fil-Tec, Inc.
"Excellent work."
Tim Sheehy
Owner, C & S MOVING
"The staff are very professional, easy to work with, and produce high quality work. They are very responsive to the client's needs."
Kathy Smith
Sr Manager, Device Human Factors Engineering, Emergent BioSolutions
You Deserve Excellence, Too
Our work and our play reap rewards. Let's reap them together.