If you have passion and talent, we have a place for you.
Want to work with an outstanding, dedicated, and fun team of marketing pros? If you care about collaboration, creativity, and building relationships, you might just belong at Graphcom.
We're always looking for people who have the talent, tenacity, and personality to make our team dynamic. Check out our open positions and apply today!
Graphcom is proud to be an Equal Opportunity Employer and a tobacco-free campus.
Paid Time Off
Graphcom offers 9 paid holidays (available immediately after hire) to all full-time staff. This includes your birthday! PTO is offered after 6 months of employment.
Culture of Good
We encourage our employees to be active in the communities in which they live and work. That's why our full-time employees are granted 8 hours of paid volunteer time off each calendar year to serve a non-profit of their choosing.
Education and Training
Employees of Graphcom are encouraged to continue their education. Whether that is pursuing formal education or seminars, certifications, or trainings, we love to learn! Graphcom reimburses up to $5,250 a year for formal education programs.
Retirement
Our employees enjoy a 4% 401(K) match that is immediately vested.
Employee Assistance Program
We offer an employee assistance program at no cost for all Graphcom staff and their household family members.
Your Health Matters
Graphcom pays 100% for a basic life insurance policy and 60% of employee's salary for short-term disability for all of our full-time employees. We also offer medical, dental, vision, long-term disability, accident, critical illness, and cancer coverage. Annually, we host flu shot clinics and biometric screenings (free of charge) for all employees.
Our Culture
We work hard and play hard, too. This is just a sampling of some of the benefits we offer to our staff. When we're not working on award-winning client projects, we're having fun together!
And More
Graphcom is always looking for ways to improve and enhance our benefit offerings.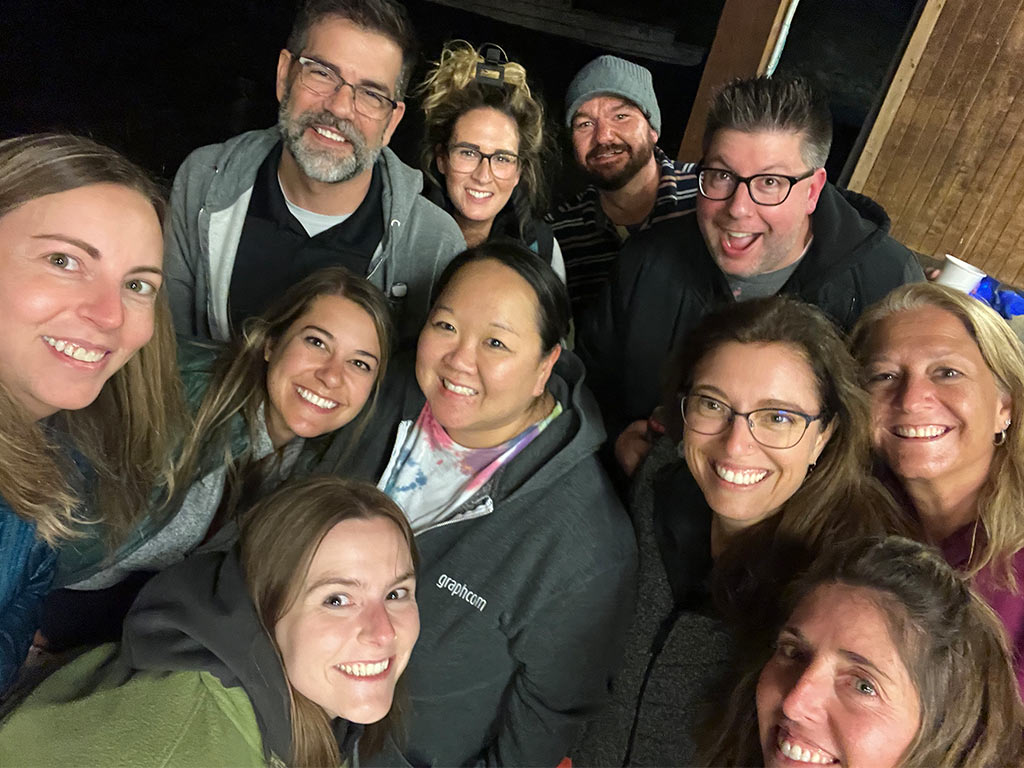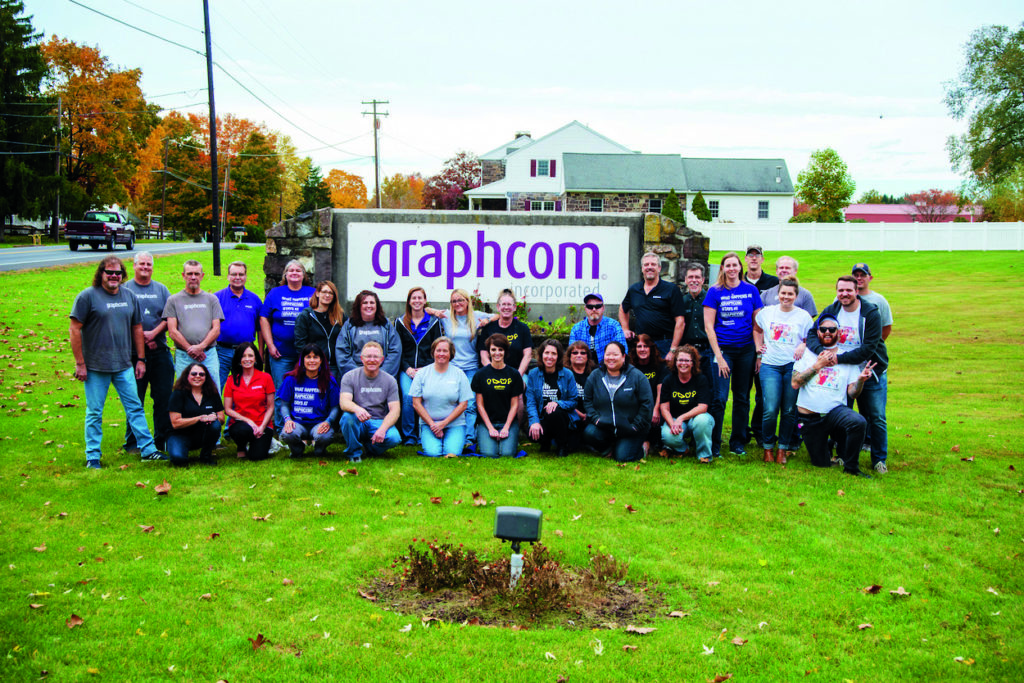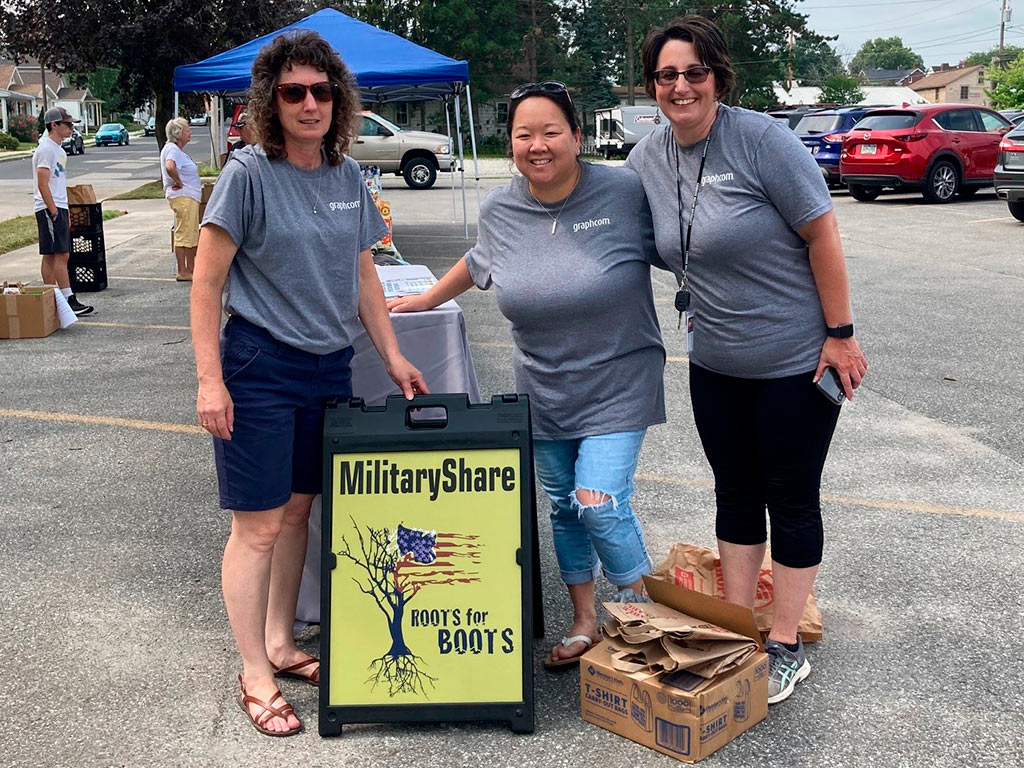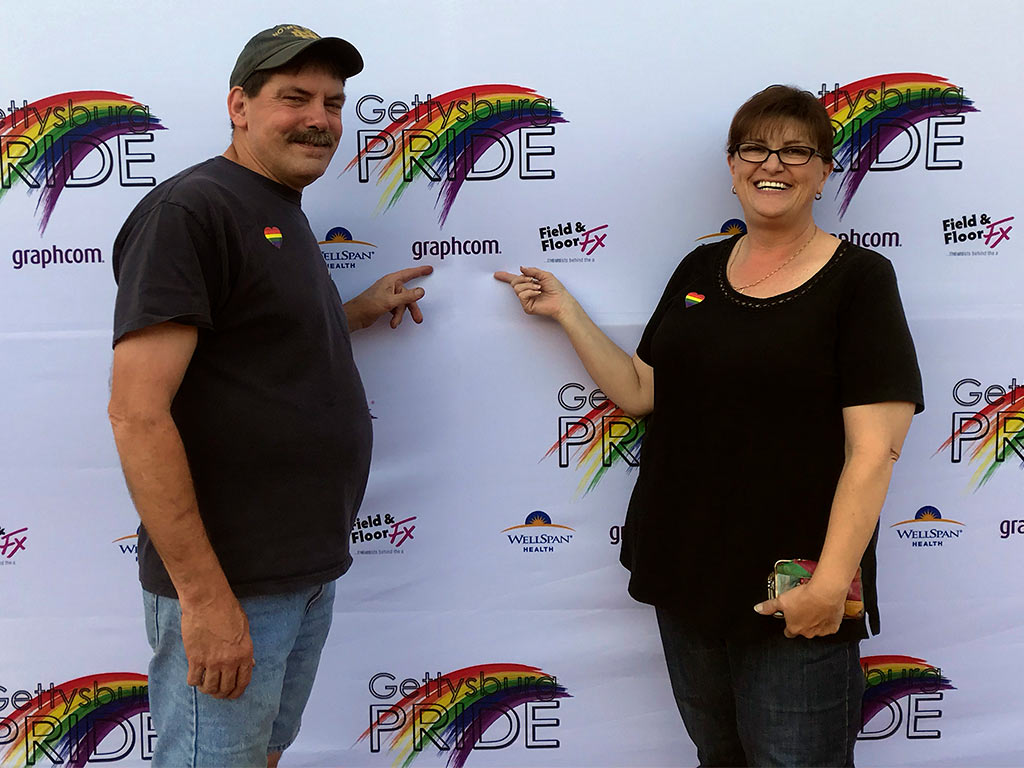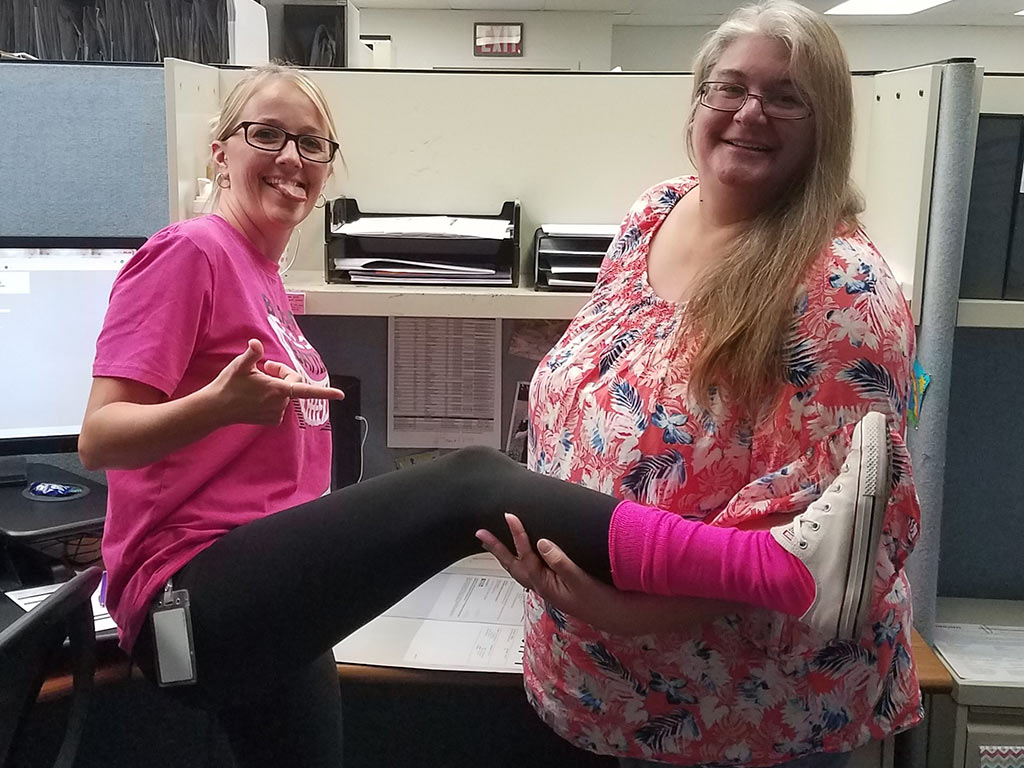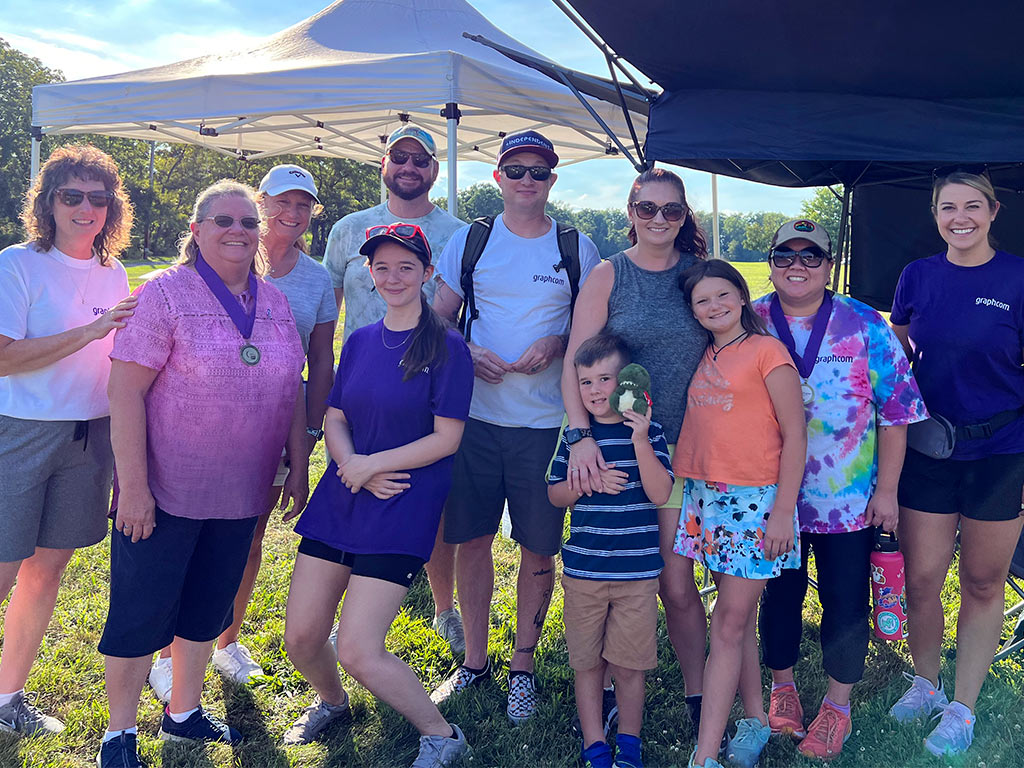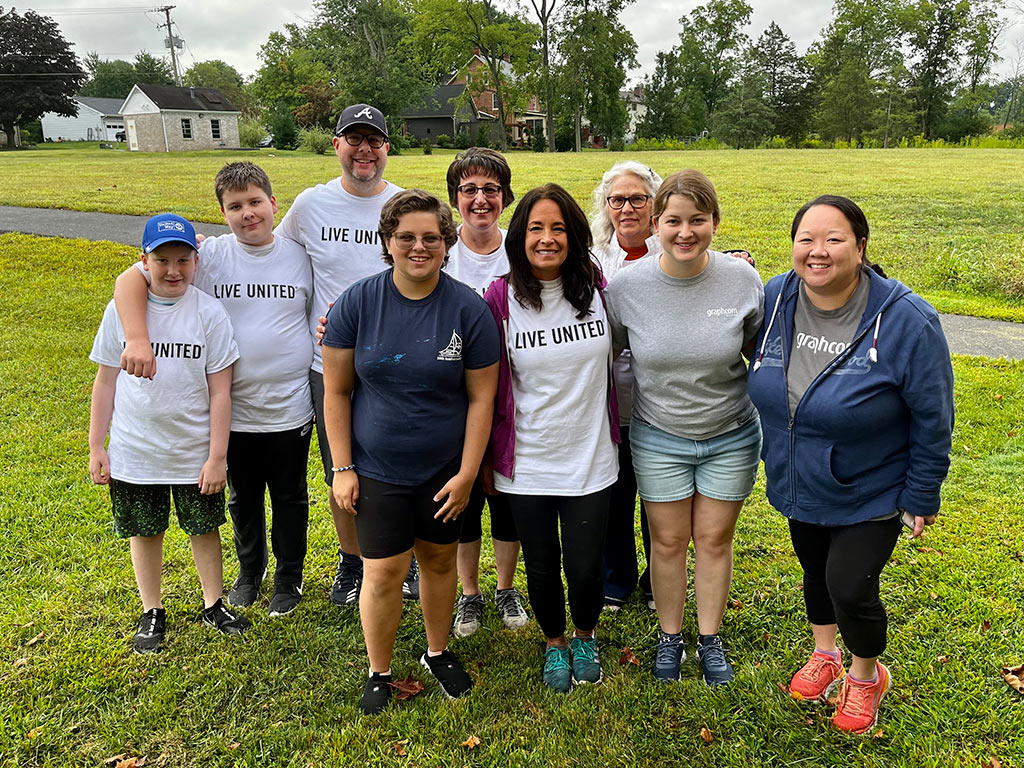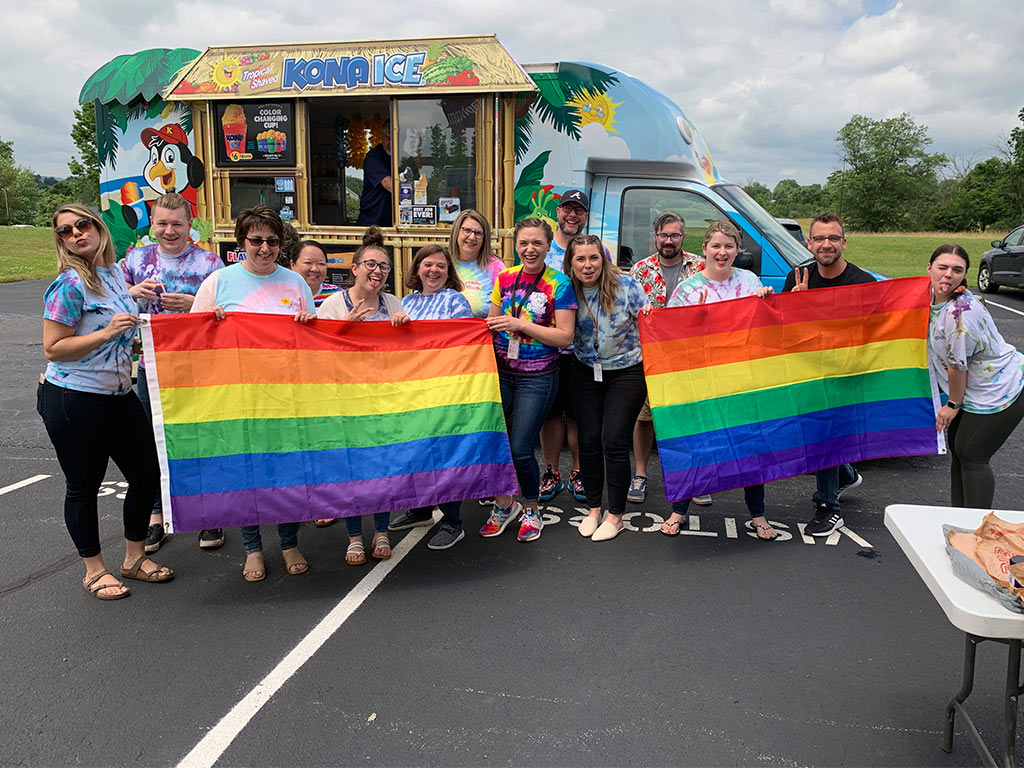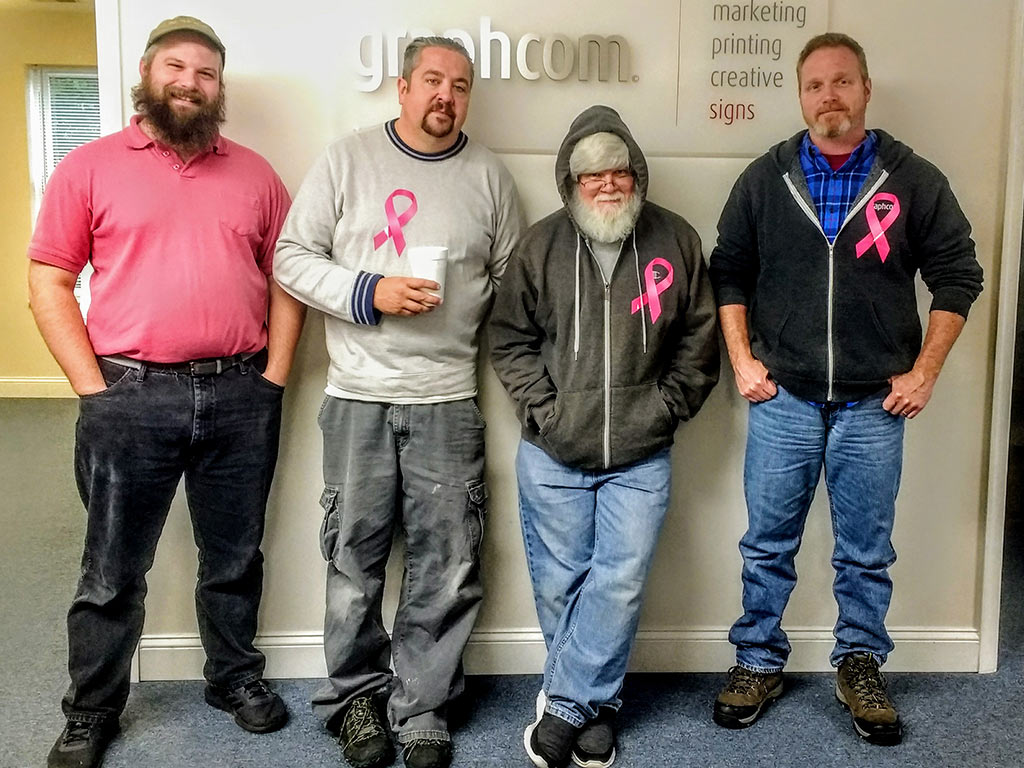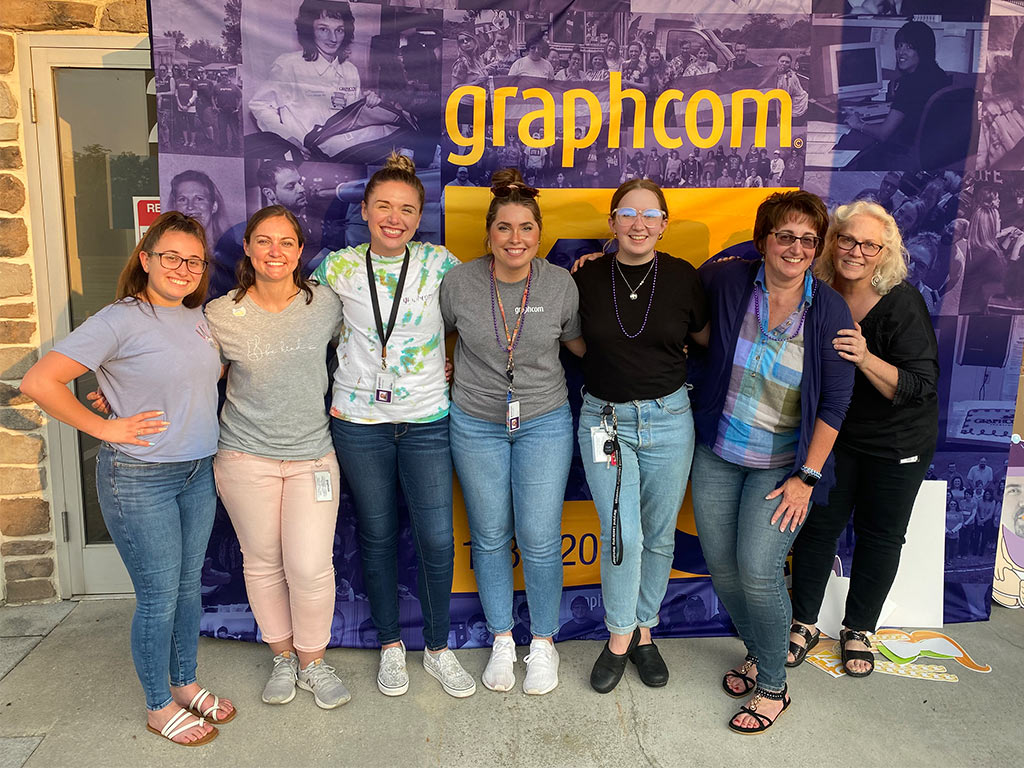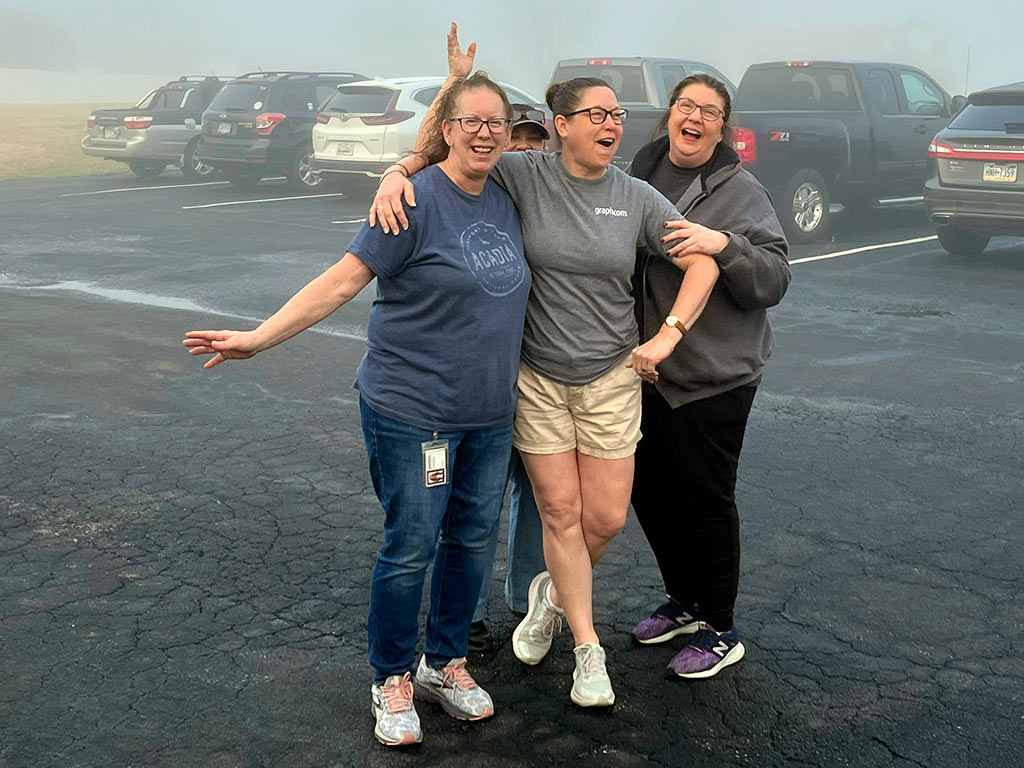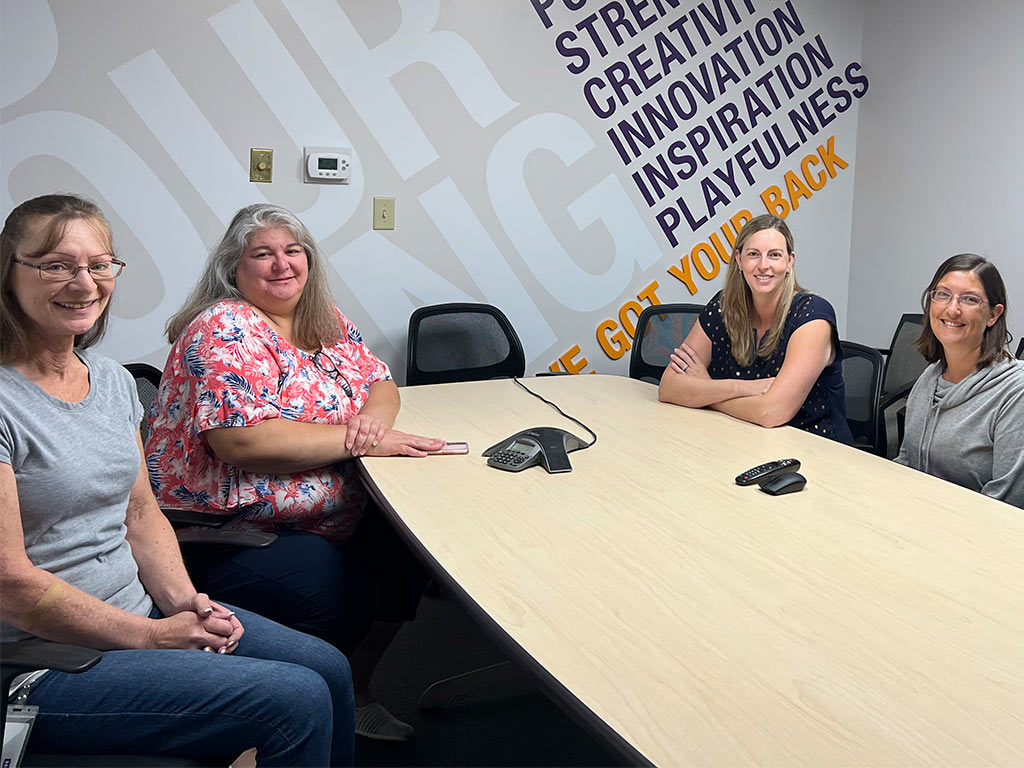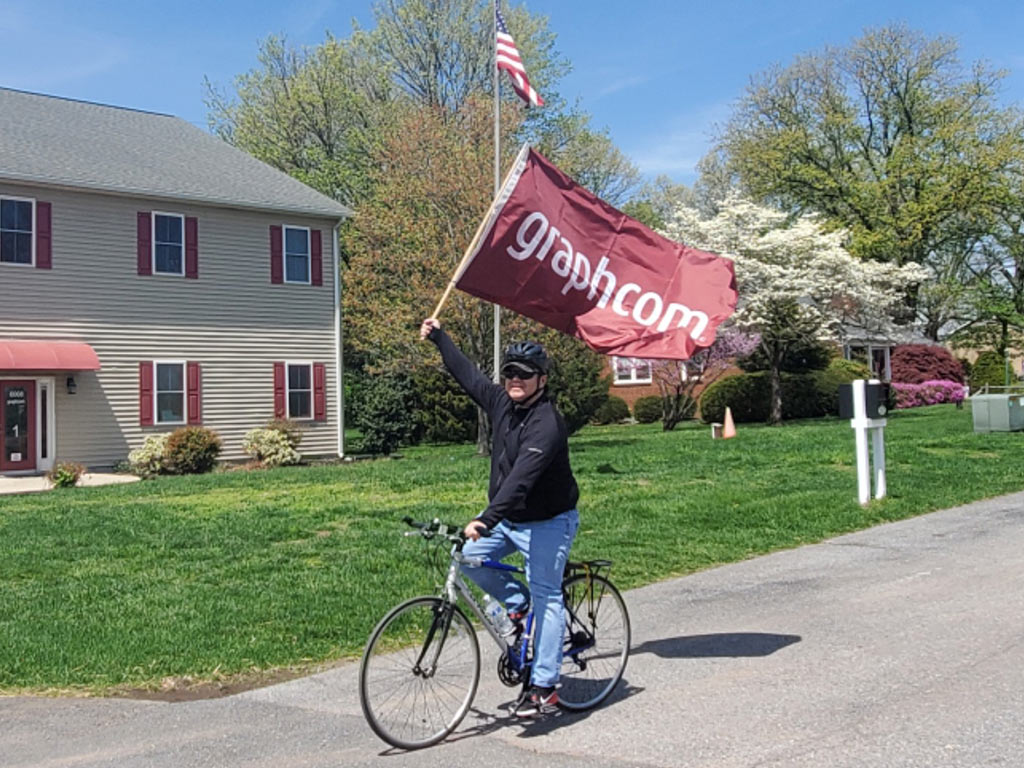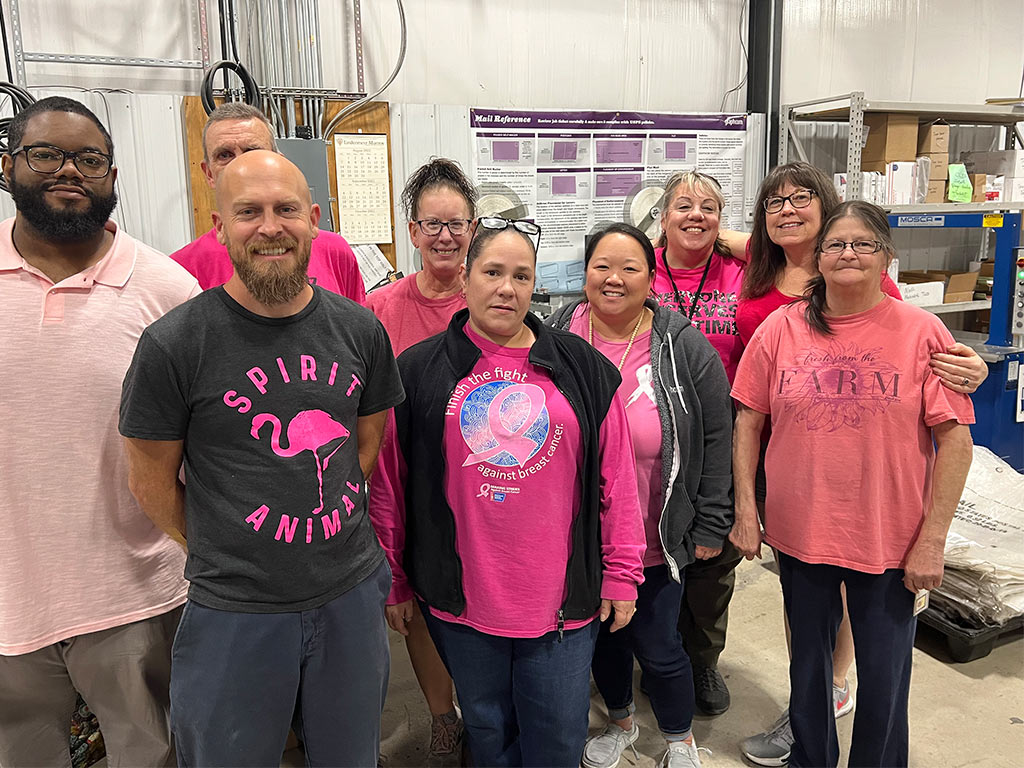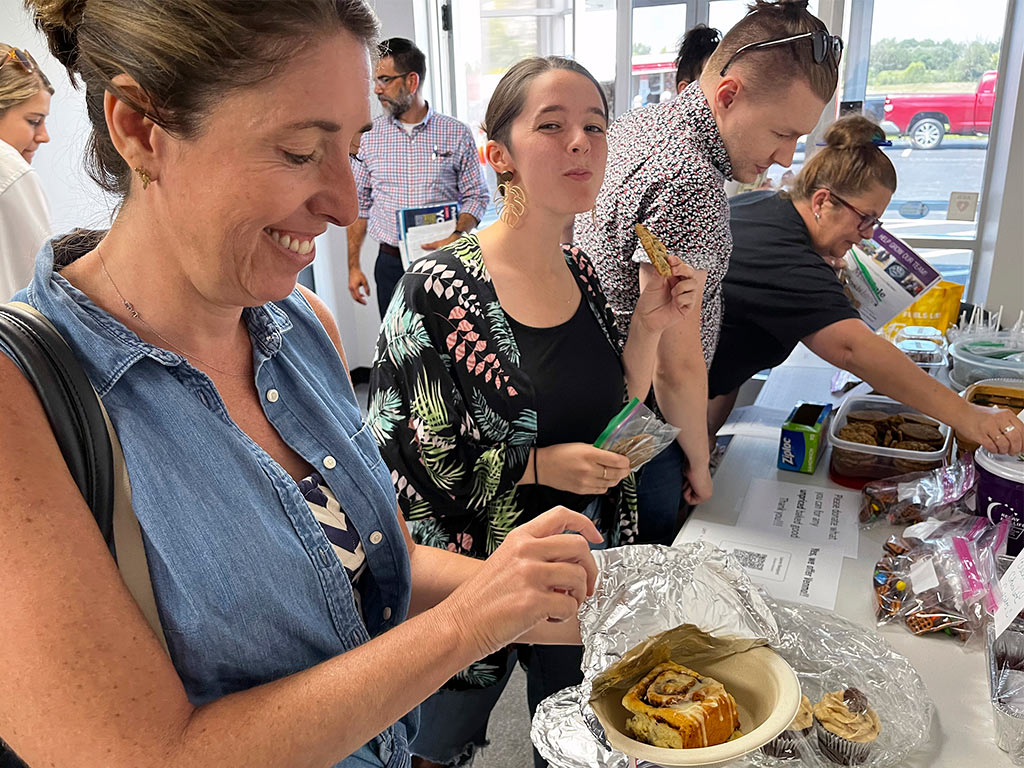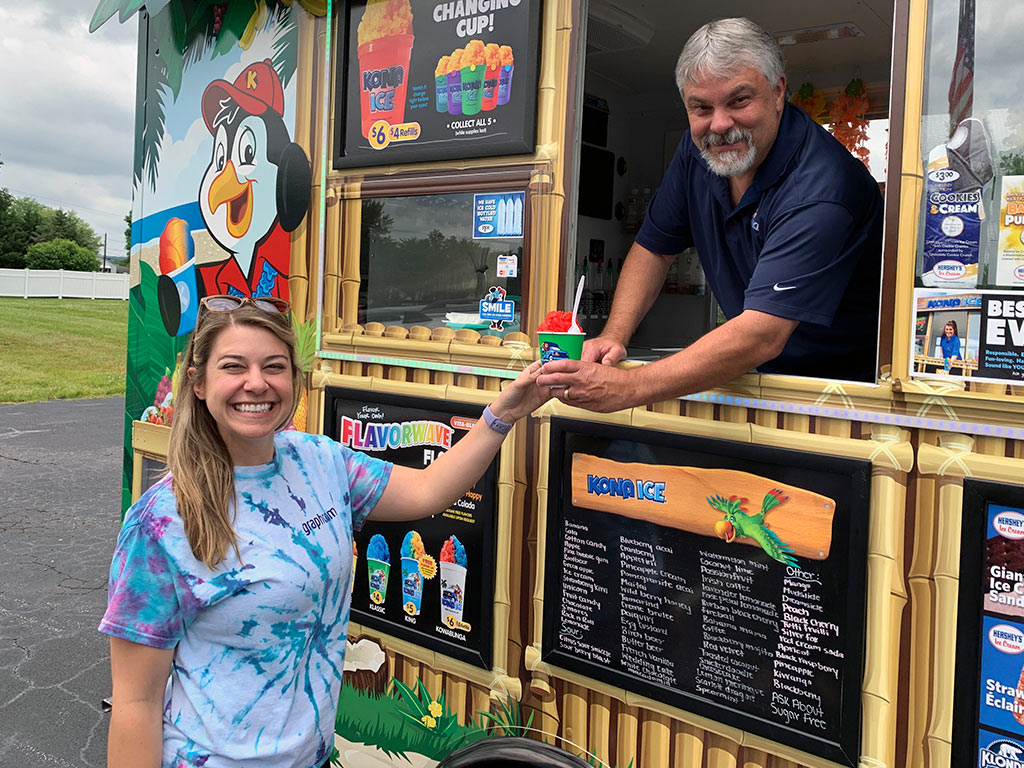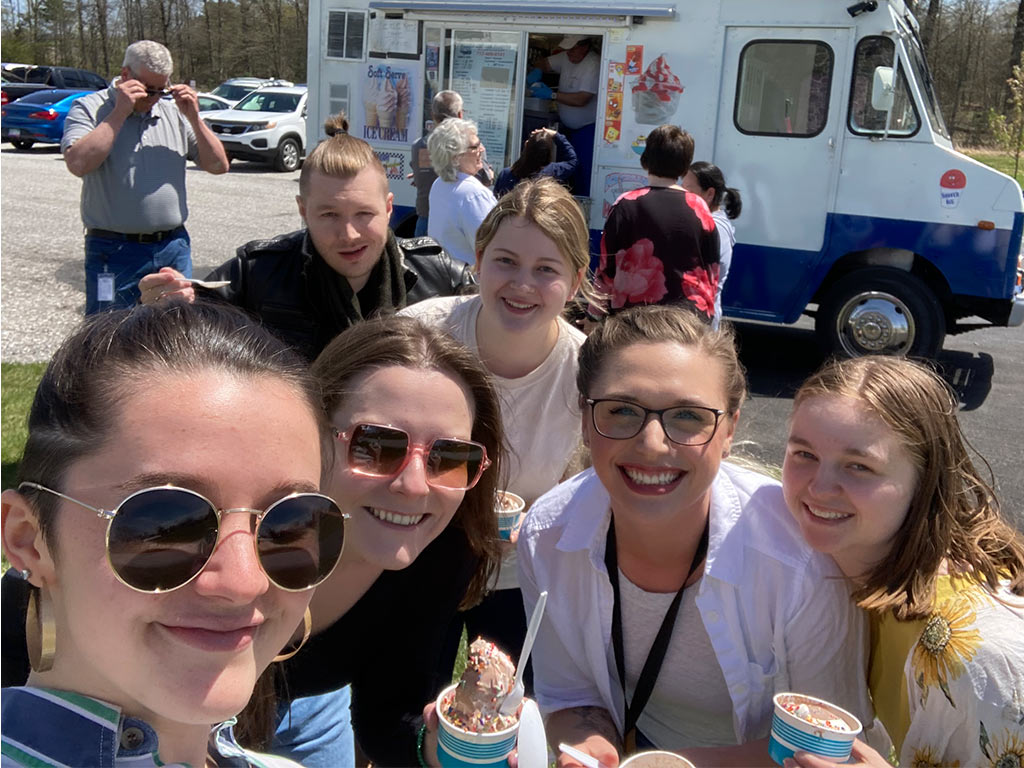 "I work at Graphcom because it's the only place that I know of that my hobby and my passions can be my career."
View Our Open Positions and Apply Today
"My family and I have always felt supported by Graphcom. The family atmosphere is really important to me and the scheduling works well for me."
"It's been fun to learn new machines. When I was in school, I was doing this on a much smaller scale. Now I really get to put what I've learned into play. I like seeing different jobs go through production and to know that I'm part of that process."
"Starting at Graphcom as an intern gave me such a wide variety of experience. Every day is different and provides new creative challenges to learn from. Becoming full-time was an easy transition since I already felt prepared to step into the role."
"We work with a wide variety of clients, so no two days are ever the same. There's lots of opportunity to learn new things, meet new people, and make an impact for our company and our clients, too."
"I started at Graphcom in the Bindery running a folder. Since then, I've worked in multiple departments and developed an understanding of the workflow. I am so glad that Graphcom took a chance on me and gave me this opportunity."
"The company is very inclusive. They listen to you and include you in the solution. It's different from what I experienced at other companies. It's a welcome change and I look forward to contributing more to the team."