Marketing Kits Done Right
Wright Manufacturing Showcases Innovation with Point-of-Purchase Kits
For more than 30 years, Wright Manufacturing has been an innovative leader in lawn maintenance technology. The Frederick, Md.-based company manufactures the safest, most durable, highest quality lawn equipment in the world and has revolutionized commercial lawn maintenance.
The Challenge
As part of their marketing awareness program, Wright Manufacturing supplies point-of-purchase materials to their large dealer/distributor base throughout the United States each year. Based on the seasonality of Wright Manufacturing's end users— professional lawn care and landscaping companies—the timing of the delivery of these kits is crucial to the success and usage of the materials within them.
Wright Manufacturing Mat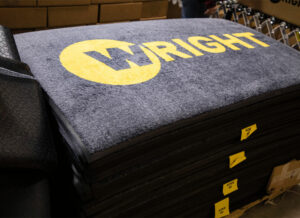 Shipping Materials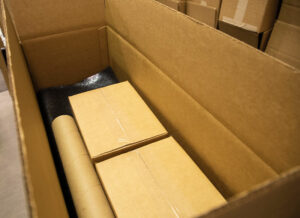 Packing Boxes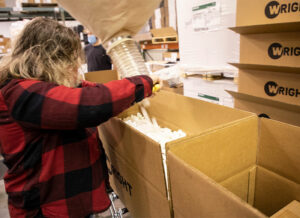 Taping Up Box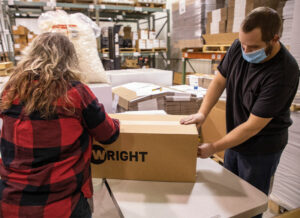 Adding Decals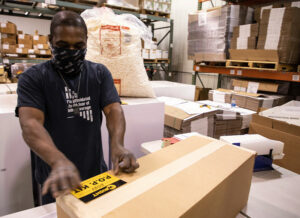 Shipping Team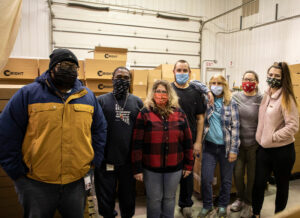 The Solution
With a desired shipping and fulfillment date of mid-January, the Graphcom team began working with Wright Manufacturing in early November to begin planning the kits. Our planning ensured the kits would arrive with plenty of time before lawn care season began.
The kit items vary each year to keep the materials current with the company's latest innovations and new product offerings. These materials are used by dealerships and distributors to promote Wright Manufacturing products in their showrooms and businesses. Shipping the kits within this timeline allows the dealerships and distributors to display items like floor mats and signs. Additionally, they can use the marketing collateral when speaking with potential customers.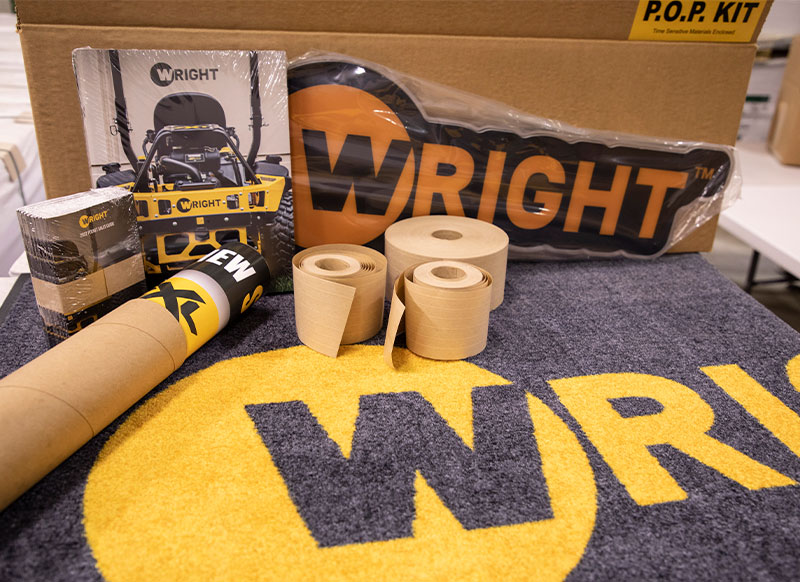 The Results
By partnering closely with the Wright Manufacturing team, Graphcom determined the appropriate packaging and presentation of the point-of-purchase kit materials. We sourced multiple specialty items—including a floor mat, brochures, rolled posters, and instruction sheets—and our production team printed and bound the marketing collateral products. An LED light was sourced and supplied by the Wright Manufacturing team.
The kit included a custom box with the Wright Manufacturing logo printed on the outside to help draw attention to the shipment. We also created a customer shipping label to further highlight the importance of the materials within the box.
Wright Manufacturing was thrilled with not only the timely planning of their marketing kits, but the creative solutions we implemented to help them stand out from the rest. We look forward to continuing our relationship with Wright Manufacturing in the future and helping them meet their ever-growing needs.
"As a new client of Graphcom's, I found working with their team to be an absolute delight. Our recent collaboration on Wright's annual Point of Purchase project, in which we provide marketing kits to hundreds of dealers, was not only completed on time, but earlier than expected.  Graphcom's deadline-driven attitude helped keep us on track while still being flexible, accessible, and extremely creative in problem solving. I look forward to the many future projects we will tackle together."
Show Off What You've Got.
If you're looking for a fresh approach to your marketing materials, partner with Graphcom to give your organization the attention it deserves.