An Involved & Inspirational Monthly E-Newsletter
Allegheny Health Network Works Toward the Future of Healthcare
Allegheny Health Network represents nine hospitals and more than 200 specialty and primary care locations, with more than 2,400 physicians in every specialty, 21,000 employees, and 2,000 volunteers. The Office of Development is the sole fundraising entity for AHN, supporting patient-centered care, through donor-centered philanthropy. They achieve this by collaborating with healthcare providers, patients, and the community to create a remarkable health experience, freeing people to be their best.
The Challenge
While AHN has a robust stewardship program that consists of a bi-annual print publication, one-off emailers, onboarding packages, events, giving societies, and more, they were looking to create a monthly e-newsletter but did not have the internal resources to accomplish this in the timeframe that they wished for.
The Solution
AHN tasked Graphcom with creating a template within Blackbaud NetCommunity that would allow them to share a variety of information with donors on a routine basis. The goal was to house donor stories that tie impact to dollars, inform donors of upcoming events, and communicate ways to continue to get involved with the Office of Development.
We ended up building a template that is branded to the AHN Office of Development and includes the following sections:
Remarkable Moments
Be A Hero Now
Did You Know?
Save the Date
AHN Philanthropy in the News
Event Highlights
The template was created in such a way that it can be evolved as we continue to identify information that the Office of Development team would like to highlight. In addition, we'll be branding the e-newsletters with the logo of the giving society that the donor is in.
With limited internal resources to update the e-newsletter, Graphcom receives content on a monthly basis, and then crafts the messaging for the e-newsletter and updates the design accordingly. This has offered a routine, seamless process for the AHN Office of Development team and allows them to deploy the e-newsletter on the third Wednesday of each month.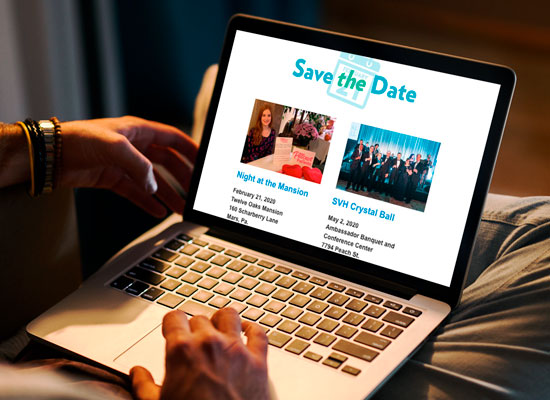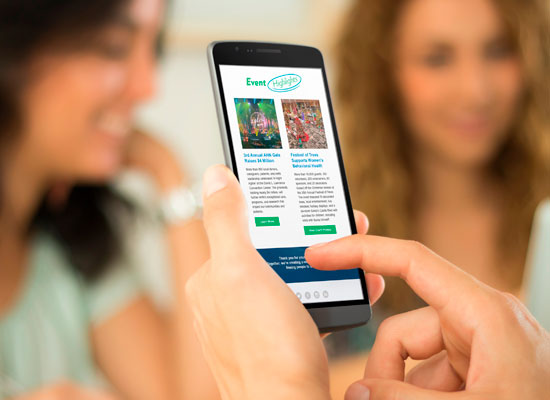 The Results
With the help of Graphcom, the AHN Office of Development was able to launch the e-newsletter by their desired timeline, January 2020, and received many compliments from the AHN leadership team. The e-newsletter has given them a platform to disseminate information that is both interesting and useful to their donor base. Most importantly, donors look forward to receiving it each month. They have a better understanding of how they can get involved and how their dollars translate into impact.
As we move through our first year of the e-newsletter, we'll continue to adjust the topics that we feature and, when needed, accommodate unexpected needs. For example, we've now created a second version of the e-newsletter that is deployed on a weekly basis and is specific to COVID-19 impact and advocacy. This has allowed the Office of Development to quickly turn the stories and donations they receive into a holistic communication that showcases the community coming together in a time of need. It also relays how donors can continue to support during this chaotic time.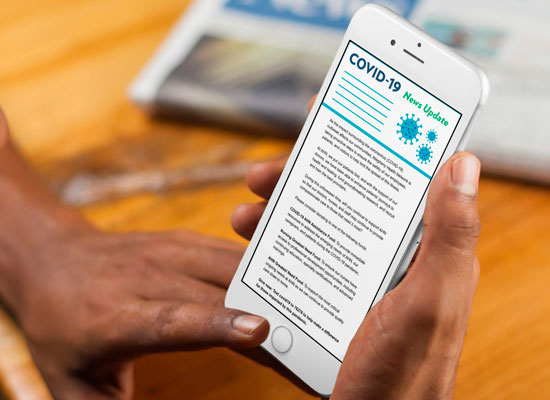 Want to Connect With Your Audience?
We're ready to get started on your next email marketing campaign.