Using SEM to Increase Occupancy
Grand Oaks Reaches 96% Capacity Using Search Engine Marketing
Located on the Sibley Memorial Hospital campus in one of Washington, D.C.'s most desirable neighborhoods, Grand Oaks Assisted Living Residence offers residents and their families the greatest luxury of all: peace of mind. When Grand Oaks approached Graphcom to help acquire new leads, the residence was filled to only 83% capacity.
The Challenge
In early 2016, Grand Oaks needed more leads to help increase community occupancy, which had not reached full capacity for the past several years. Grand Oaks is a leader in quality, luxury assisted living but competes with several other communities within this area. It made acquiring new leads and, ultimately, new residents a challenge. That's where Graphcom came in.
After researching Grand Oaks' competitors, we discovered a key marketing tactic that separated other assisted living communities from Grand Oaks: search engine marketing (SEM). When D.C. area users searched for assisted living services on Google, most of Grand Oaks' top competitors showed up in the ad search results—but Grand Oaks didn't.
The Solution
First, we conducted thorough research of popular keywords that other assisted living communities were using and then built three campaigns in Google AdWords around these. Our three campaigns were:
Assisted Living, focusing on Grand Oaks' primary service
Senior Living, capitalizing on popular search terms that align closely with Grand Oaks' services
Branded, focusing on branded keywords such as "Grand Oaks" and "Grand Oaks, D.C." Through our keyword and competitor analysis, we discovered that several competitors had been using these keywords to entice searchers to click on their ad rather than a link that points to Grand Oaks' website. Including it in our campaign ensures that Grand Oaks' ad will display before their competitors'.
Once we established the keywords to focus on, the structure of the AdWords account, the key metrics and goals to measure success by, and the ads for each campaign, we then developed a landing page for each campaign.
Each landing page provides users with in-depth content and entices them to provide contact information by completing an online form to receive exclusive content about Grand Oaks. Once a user fills out the form and receives the packet, a Grand Oaks sales representative calls or emails to schedule a visit. Users may also call Grand Oaks directly from snippets that appear directly below the main ad copy.


Tracking engagement helps to identify seasonal trends, which can be used to advertise around specific events for increased ROI.
The Updates
In October 2019, we learned that impressions and clicks remained consistent but conversions were decreasing. It was time to update the campaigns and landing pages to provide more information and better user experience.
We revamped the look and feel of all landing pages and content offers and updated ad copy and keywords to reflect what users would see on the pages.
Within the first few months, these updates proved to be a great success for Grand Oaks. From October 2019 and January 2020, compared to that of the previous year:
Total cost decreased by 8.6%
Total impressions decreased by 25.8%
Total clicks increased by 14.1%
Click-through rate increased by 53.8%
Conversions increased by 223.6%
Cost per conversion decreased by 71.7%
We were able to increase conversions by over 200% while reducing the cost per conversion by ~72% and the total ad spend by almost 9%.
The Results
Since launching the campaign, we've acquired new leads, provided in-depth insight into Grand Oaks' target audience and competitor behavior, provided quality ROI, and boosted occupancy to almost full capacity.
There were 2,501 total leads obtained between March 2016 and March 2020. With the updates to landing pages, we were able to grow the average number of leads per month from 48 to ~117. Google AdWords became Grand Oaks' main lead generator over any other lead acquisition source.
In December 2017, Grand Oaks reached 96% occupancy (165 residents). This was the biggest jump in growth Grand Oaks has experienced in the past several years.
Grand Oaks received a boost in leads during the winter holidays. From November to January, we saw a spike in conversions compared to other months. With this data, we can strategically adjust our campaign, as well as other marketing initiatives, to be more aggressive during these months.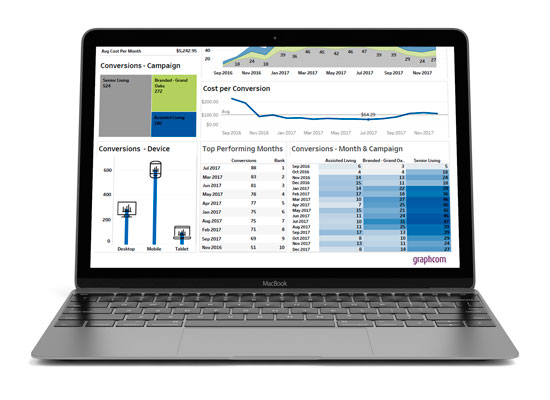 This interactive dashboard helps to track growth and patterns within Grand Oaks' Google AdWords campaign.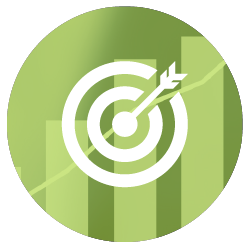 Reached 96% occupancy (165 residents)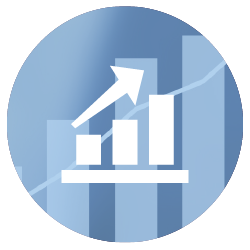 Increased conversions by over 200%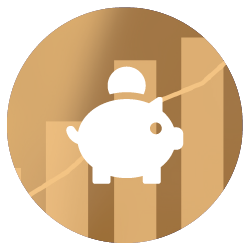 Reduced cost per conversion by 72%
What's Next? 
Each month, we manage the AdWords account and provide an in-depth, interactive dashboard for Grand Oaks to show progress and areas for improvement. We're able to identify what's working and what isn't to ensure our campaign continues to improve and acquire more leads and make adjustments as we go.
We continue to analyze and evolve the campaign. For example, when we learned the higher volume of leads was also bringing in traffic from unqualified leads too early in their process of finding an assisted living facility, we shifted our focus and focused more on the branded campaign. Aside from bringing in a more manageable volume of leads, this allowed Grand Oaks to allocate the saved ad spend to other marketing efforts.
"The metrics show that our leads have grown significantly since partnering with Graphcom on our Google AdWords campaign. We appreciate what your team has done and the commitment you've shown in driving our business. I just wanted to make sure you all knew how much we appreciate your knowledge, recommendations, and support."
Want Results Like These?
We're ready to get started on your next search engine marketing campaign.