A Full Array of Signage for a Brand New Apartment Building
Graphcom Produces Interior and Exterior Signage for Camden Washingtonian Apartment Complex
Camden Property Trust owns a portfolio of apartment communities across the United States. The company provides a range of project services including pre-development, design and build, general contracting, construction management, and project management.
The Challenge
Camden enlisted Graphcom's help in designing, fabricating, and installing interior and exterior signage for three new, five-story apartment buildings—the Camden-Washingtonian complex. In addition to creating the signage, the client also needed help obtaining the necessary building, sign, and electrical permits.
Blade Sign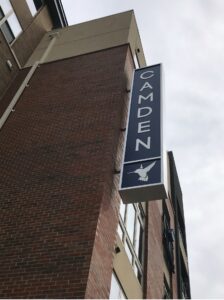 Interior Directory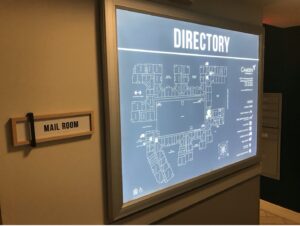 Parking Garage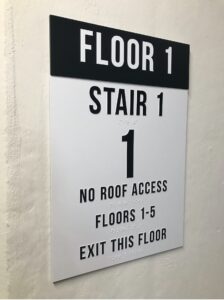 Interior Wayfinding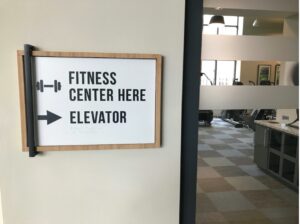 ADA Compliant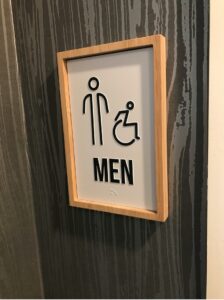 Evacuation Maps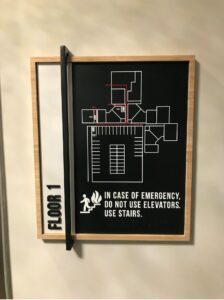 Entry Vinyl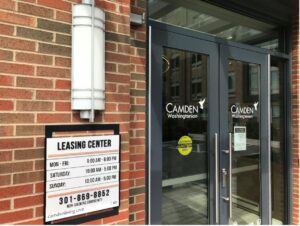 Exterior Wayfinding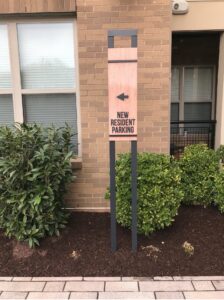 The Solution
From the start of the project, Graphcom researched and confirmed the appropriate signage for each of the three buildings. Our team then developed sign specifications, collaborated with the client, and followed brand guidelines to develop signage proofs. Once we received proof approval from the Camden team, we submitted for and received permit approval, and moved forward with production and installation.
The signs we created included:
Internally illuminated exterior blade sign, channel letters, and exterior sign cabinet
Internally illuminated interior directory
Parking garage interior signage
Reflective handicapped parking and fire lane signage
Exterior and interior wayfinding signs
ADA compliant signage
Elevator escape maps
Fire code signage
Building address signage
Glass entry door vinyl
Environmental wall vinyl graphics
Grand format building banner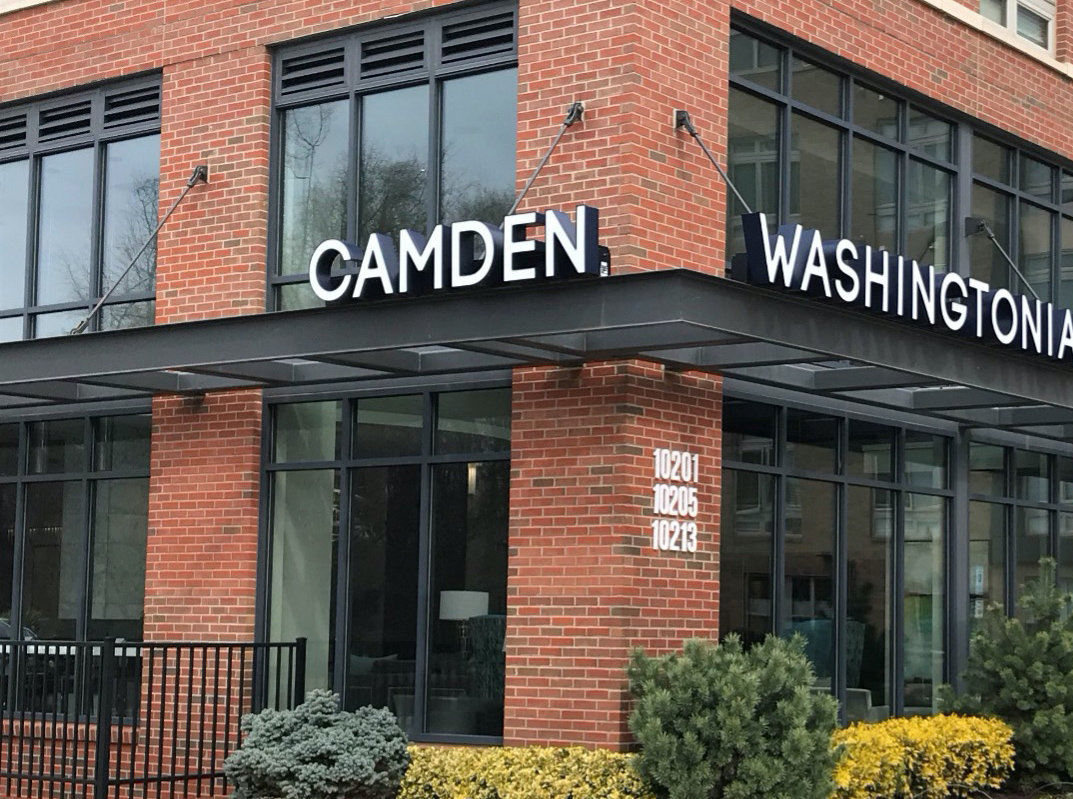 The Results
The Graphcom team proved itself knowledgeable and thorough in its ability to provide the array of signage needed to open a brand new mid-rise, fully enclosed community of 365 units. Camden was thrilled with the results and has given Graphcom more opportunities for partnership since this project.
Graphcom continues to provide signage at Camden-Washingtonian as the property's needs arise. We look forward to serving the needs of Camden Property Trust at Washingtonian, Shady Grove, Fallsgrove, and other communities within our service area.
"Our experience with Graphcom remains exceptional. Communication, installation, and overall customer service has been seamless. We continue to use Graphcom at other Camden communities within their travel limits. Their team is knowledgeable, creative, and always assists us with finding effective solutions."
Show Off What You've Got.
If you're looking for a fresh approach to your marketing materials, partner with Graphcom to give your organization the attention it deserves.