Secure, HIPAA-Compliant Email Marketing
Boost Member Engagement with HIPAA-Compliant Email Marketing
Why is Email Marketing Important for Member Engagement?
As the healthcare landscape continues to evolve, many health plans and providers are looking for stronger ways to harness their member data. Payers and providers should create a real dialogue with their members and patients—where, when, and how they want to listen and respond. Improved communication means better service and patient and member engagement, and ultimately results in better treatment and health outcomes. Whether the communication is through direct mail, social media, mobile, interactive videos, or email, creating a personalized message helps boost patient and member satisfaction and drives them to take action in improving their own health.
With an email marketing campaign, health plans can engage members by sending out messages that help them play an active role in managing their health. This may include health tips, recipes, or general information on how to live a healthy lifestyle—anything to encourage healthier behaviors. Emails could also be used to send appointment reminders, medication expiration notices, appointment openings, and reminders about disease management.
Email is inexpensive compared to traditional direct mail and provides more touch points, leading to more opportunities for members to take action.
What Does an Email Marketing Campaign Look Like?
To create a successful email marketing campaign:
Determine metrics for analytics (open rates, conversion rates, etc.)
Create messaging that's easy to read and understand (below an 8th-grade reading level)
Define desired outcomes and target audience

Write a relevant, timely, clear, and actionable message

Develop strategy for HIPAA compliance

Direct a recipient to access a secure website and enter a password to see the information
Exclude PHI from messages

Outline number of emails to send and frequency
Design campaign process and workflow
Establish reporting process
Identify secure vendor
What Makes an Email Marketing Campaign Successful?
Before launching an email marketing campaign, identify the goals. Metrics of success for these campaigns include:
Open rates—the number of people who open an email
Click-through rates—the number of clicks on links in an email
Conversion rates—the number of people who complete a goal action (like signing up for a special offer or scheduling an appointment)
After the campaign has launched, it's time to measure the results. This includes measuring the growth in open and response rates with each deployment, testing different variables (keywords, types of messages, etc.), and identifying the activities that led members to take action.
What is HIPAA-Compliant Email Marketing?
For health plans to effectively use email marketing as a strategic communication tool, they not only need to understand the fundamentals of successful email marketing, but they must also understand how to apply those fundamentals in compliance with The Health Insurance Portability and Accountability Act of 1996 (HIPAA).
Health plans can use email marketing in two different forms: secure and unsecure. Email marketing doesn't need to conform with HIPAA regulations if it doesn't involve PHI or PII. For example, health plans can act as thought leaders and send general health tips to encourage healthy behaviors. This type of email doesn't contain information specific to the member or their health, but still encourages them to take action. If health plans use email marketing for providing medication notices or disease management, for example, they'll need to conform with the regulations set forth by HIPAA to ensure there's no risk in exposing PHI or PII.
Make sure that other email addresses are not visible.

Don't use confidential PHI, like sensitive health information, without the patient's consent.
Ensure that all emails are encrypted.
Allow recipients to opt in and opt out.
Regardless of whether health plans use email for secure or unsecure communications, email marketing is still proven to be a cost-efficient way to engage members.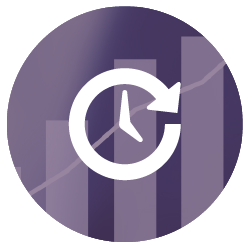 Messages Received in Real-Time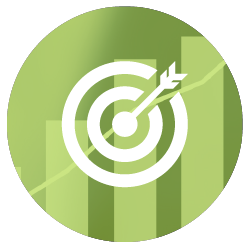 Communications Can Easily Be Targeted and Personalized to the Member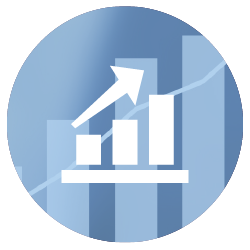 In-Depth Analytics Allow for Variables to Be Tested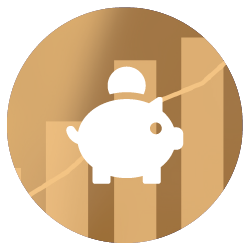 Why Should Health Plans Partner with Graphcom for Email Marketing?
Graphcom is an unconventional healthcare marketing firm: equal parts creative studio and production powerhouse. We specialize in healthcare communications that showcase what's great about our clients' organizations and services, improve member outcomes and communications across multiple channels, and generate immediate cost savings.
As a full-service marketing agency, Graphcom can conceptualize, design, develop, execute, and analyze email campaigns all under one roof. Beyond this, we can create additional marketing communications that integrate seamlessly with email campaigns to boost member engagement. Because Graphcom and all of our business associates are HIPAA compliant, health plans don't have to worry whether member information will be compromised.
We understand best practices in both email marketing and member engagement strategies, and our capabilities and expertise make us an ideal partner to perform member engagement email marketing for health plans.
Our Email Marketing Capabilities
Graphcom offers email capabilities for member engagement. These emails range from general health information to patient-specific messages to motivate action. Our services include concept development, design and build, and evaluation of results.
Does Graphcom Sound Like a Good Fit for Your Organization?
Let's talk. Together, we can create a HIPAA-compliant email marketing campaign that delivers results.