A BIG Impact with Environmental Graphics
Goodwill Industries of Monocacy Valley Wows Customers and Staff with Striking Environmental Graphics
Goodwill Industries of Monocacy Valley
, which merged with
Goodwill of Central & Northern Arizona
in 2020, is committed to carrying on the Goodwill legacy. Goodwill focuses on ending poverty locally and across the country by promoting the power of work and a sustainable environment.
Every year, Goodwill diverts millions of pounds of material from Maryland landfills. Revenue generated from Goodwill's retail location supports no-cost career services for those needing career development, training, and educational resources to secure meaningful employment.
The Challenge
Goodwill reached out to Graphcom while creating a new administrative and veteran services center in Frederick. The space was ample and unique, with 19-foot-tall ceilings throughout. Goodwill needed larger-than-life environmental graphics for wayfinding and to assist with visualizing their brand identity and the story of Goodwill's impact. With the center soon opening, the timeline was tight, and the volume of signage needed was significant.
The Solution
Beginning in August 2022, Graphcom collaborated with the Goodwill Industries of Monocacy Valley team on a three-month signage project. Their Arizona-based Goodwill partner and graphic designer, Seth Sirbaugh, principal of Tribe, a Frederick design agency, worked closely with us on the project. Our job was to identify the best signage solutions for Seth's exquisite designs and install them expertly.
We met weekly, sometimes daily, with the client, testing materials, showing samples, and determining the best deliverables. Ultimately, we used a variety of materials to create signage with the right dimension and dynamics. Our team constructed large, 18-inch-tall letters with Goodwill-branded inspirational quotes ("Where there's a will" and "We help you find a way," for example). We created custom backlit reception area signs and experimented with the perfect lighting for the greatest impact.
Goodwill Industries of Monocacy Valley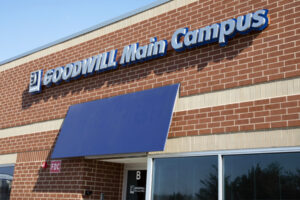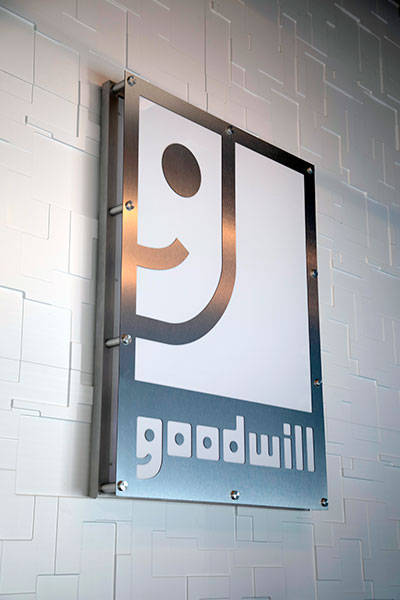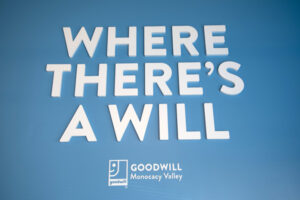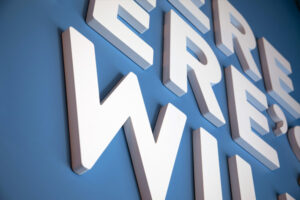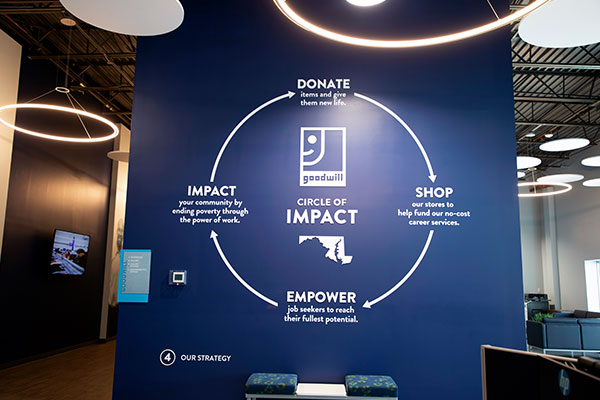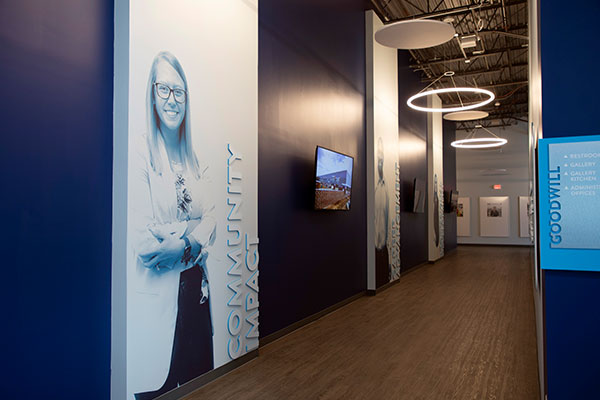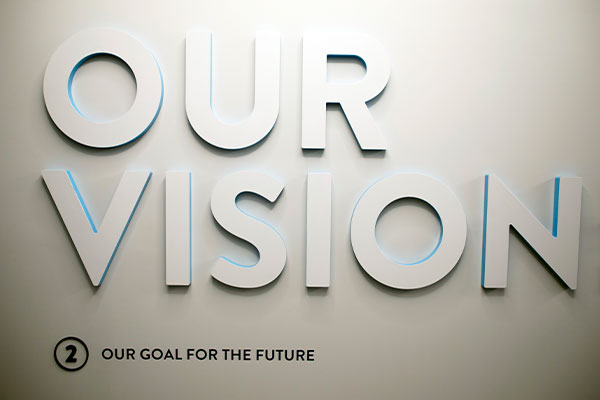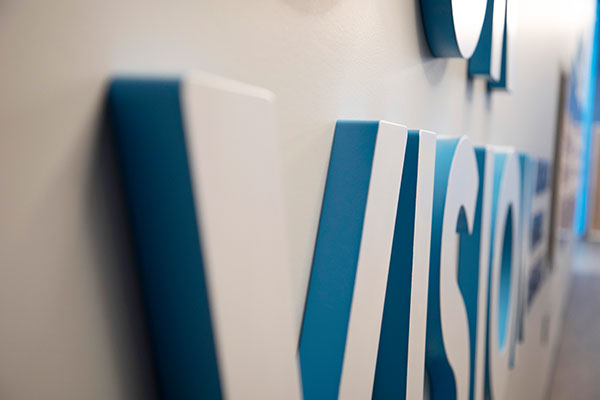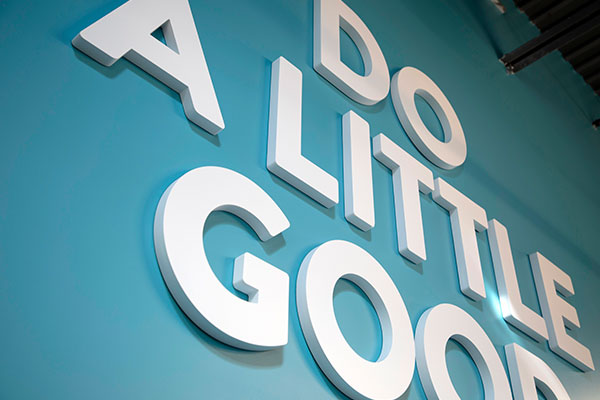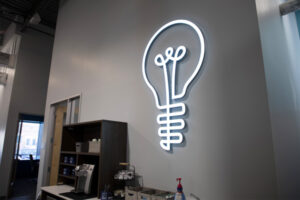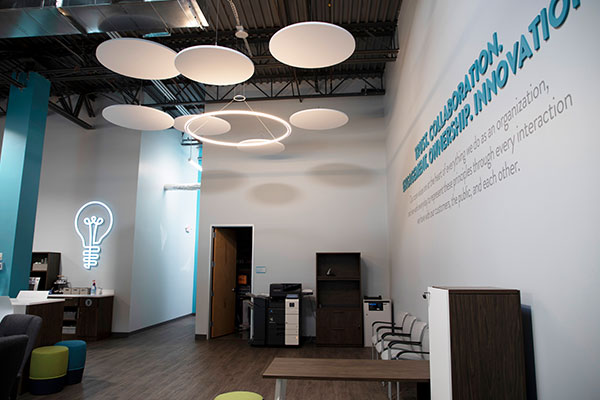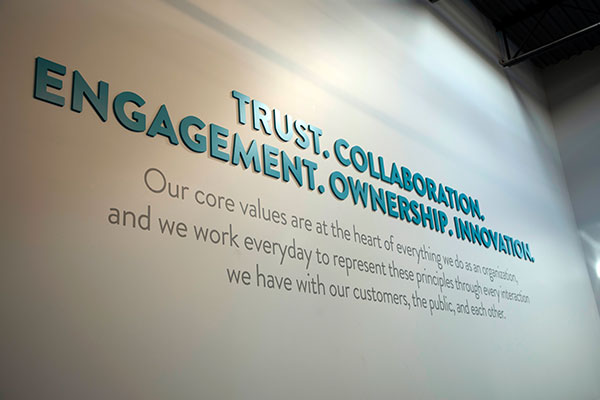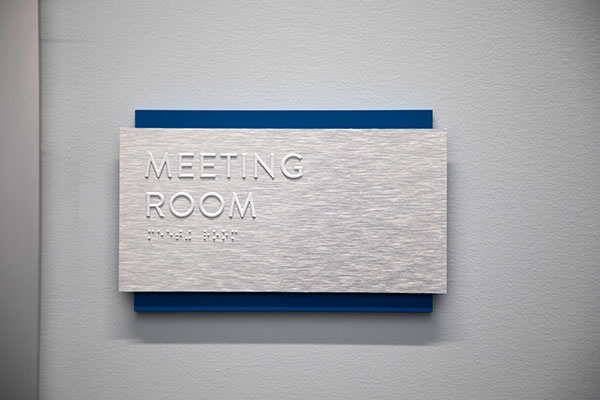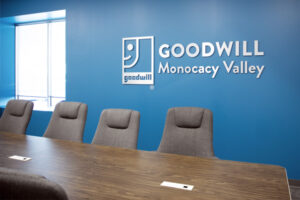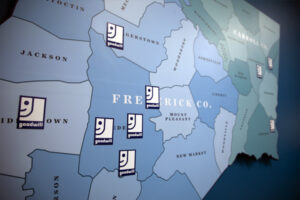 Platoon Veteran Services Center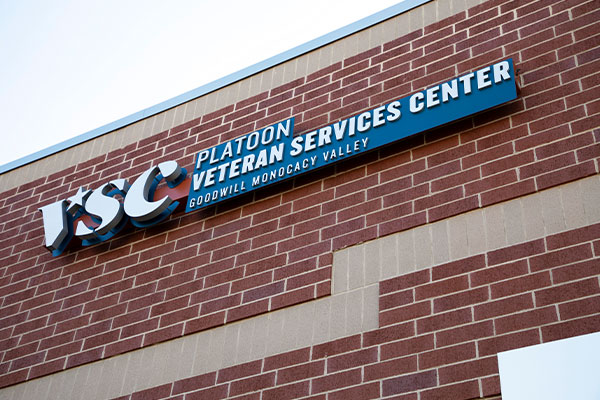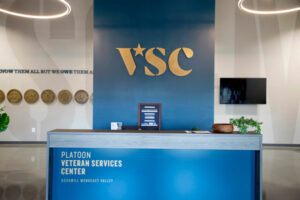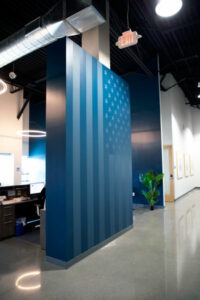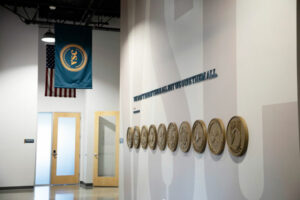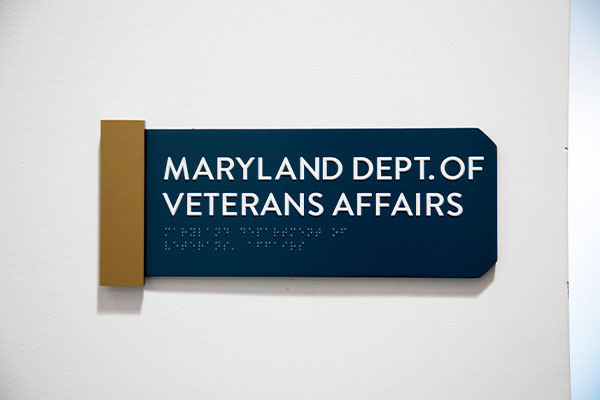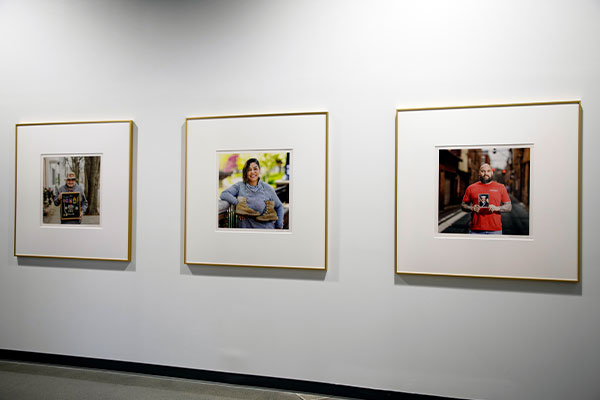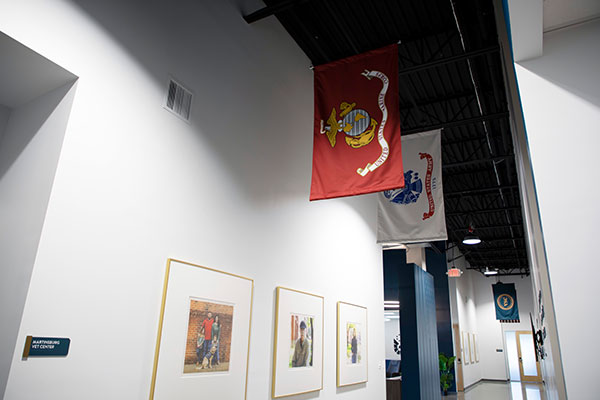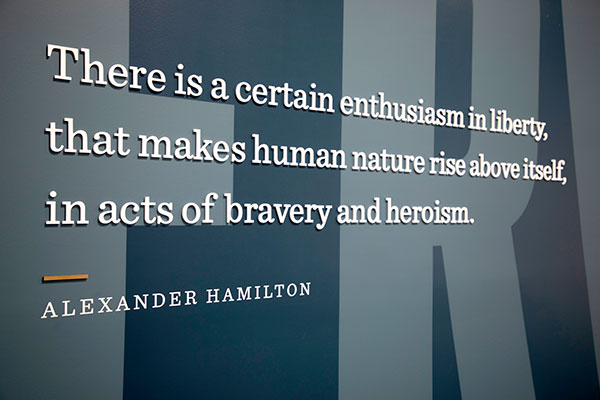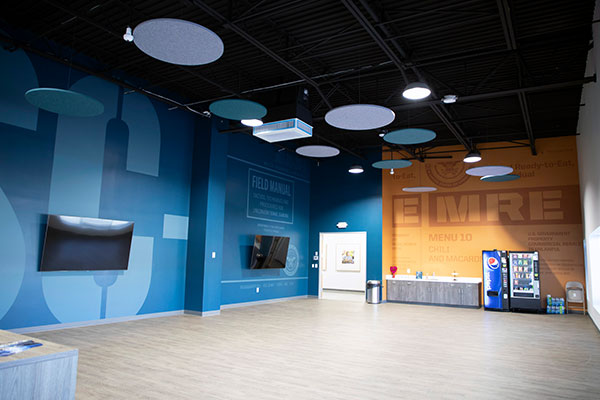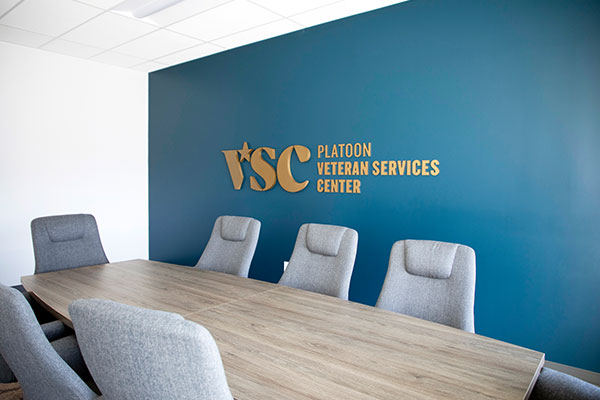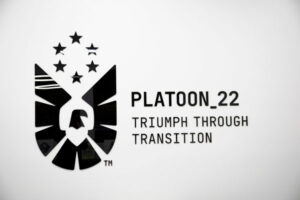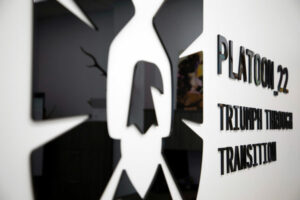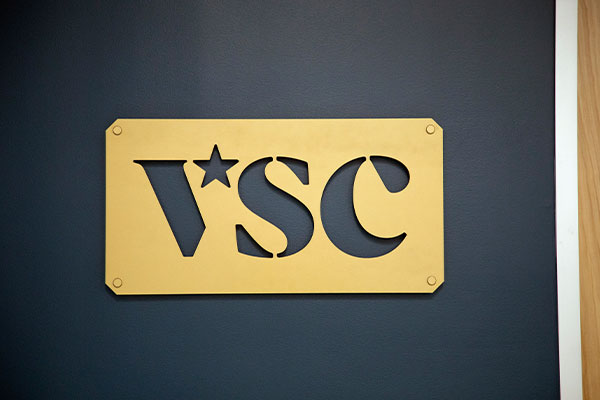 Monocacy Blvd Goodwill Retail Store and Donation Center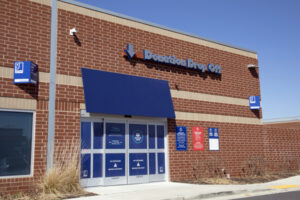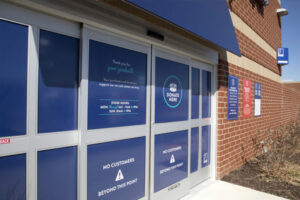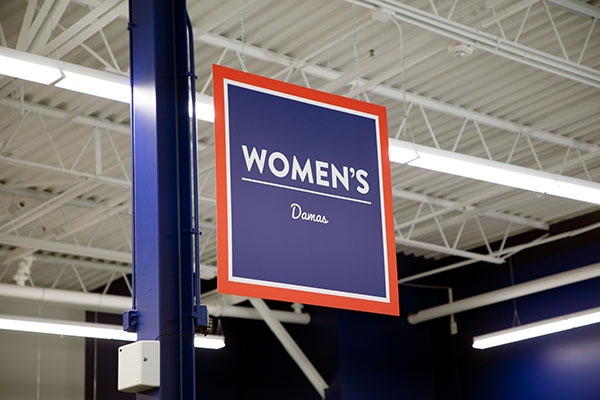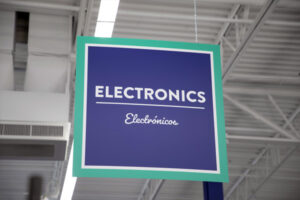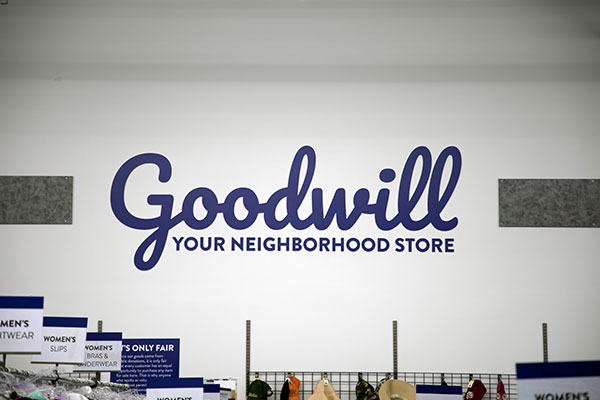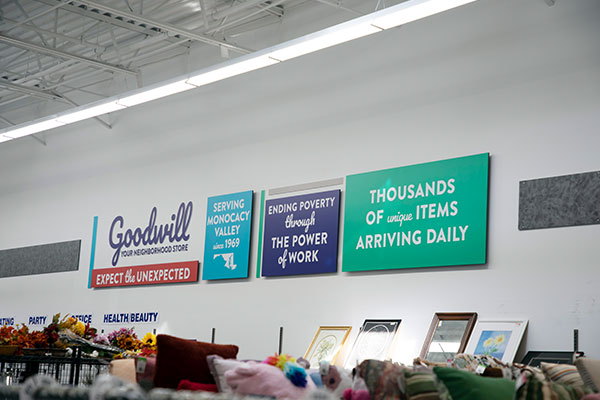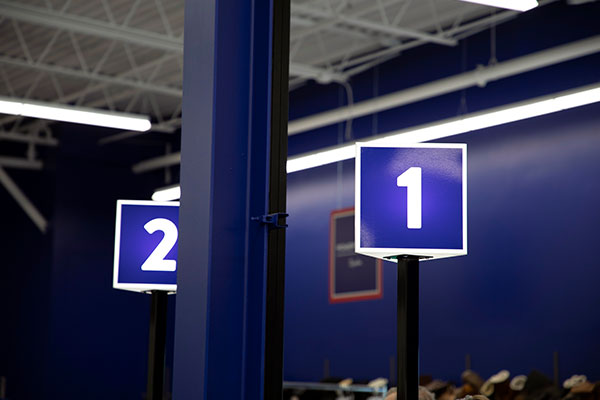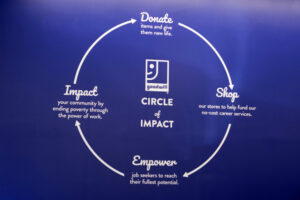 We created extensive timelines on the walls and enormous maps, custom contour cut to resemble the cities and towns with Goodwill locations. These needed to be magnetic for easy updating when new stores opened or closed.
Goodwill wanted every military branch represented through graphics in the veterans' services area. We custom-routed large, 18-inch circles resembling challenge coins that celebrate the dedication and determination of military members. Each took 6-12 hours to create. Our team also created custom fabrics and flags hanging from the ceilings and large, viny cutouts of MREs (Meals Ready to Eat) for the cafeteria/activity center.
The Results
Ultimately, Graphcom delivered show-stopping spaces for Goodwill with a quick turnaround, creating custom signage solutions while remaining agile and adaptable to unexpected challenges. For example, while we were working on the administrative and veterans center, Goodwill also requested signage for its new retail center. The retail pieces were more heavily branded and included wayfinding signage, signs for registers, and more. We outfitted the entire retail store before the admin center even opened.
More importantly, we found this project most successful because of the open, synergistic collaboration between all parties involved: Graphcom, our Goodwill clients in both Frederick and Arizona, and Seth, the designer. Working well together was key for delivering the best product—and a lot of fun!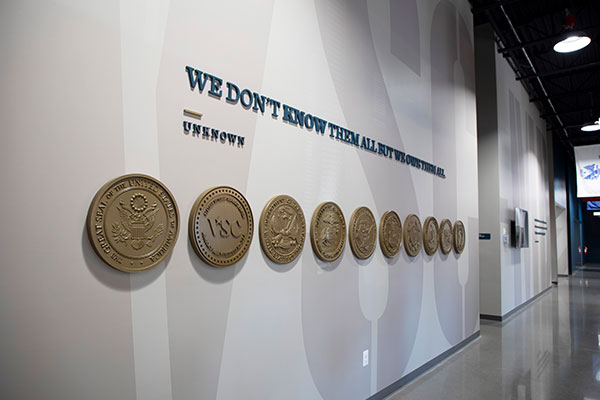 What's Next?
Graphcom continues to partner with Goodwill. The client was so impressed with our partnership, customization, and creativity that they requested our signage expertise on a new Eldersburg, Md., retail location before we finished this project. This partnership proves the power of collaboration, creativity, and clients who trust us to connect, inform, and inspire their message through marketing.
Want Striking Signage Like This?
Let's collaborate today to create stellar signage that leaves a lasting impression of your space.