Implement and Measure SMS Marketing
How Health Plans Can Boost Member Engagement with SMS Marketing Campaigns
Where to Begin
When preparing to launch an SMS marketing campaign, health plans should first perform an audit of existing marketing campaigns or initiatives to identify where SMS calls-to-action can be integrated (to boost open enrollment, for example). This will form the groundwork for the SMS marketing strategy, help align the right teams, and ensure the creative process includes SMS integration.
A Successful SMS Marketing Strategy Includes:
Risk assessment of PHI privacy
Metrics for analytics (e.g., subscriber growth, conversion rate, etc.)
Message content that's easy to read and understand (below an 8th-grade reading level)
Desired outcomes (e.g., improving access to quality healthcare, decreasing costs, enhancing the patient experience) and target audience
A relevant, timely, clear, and actionable message
Verification of the user identity for HIPAA compliance

Direct a recipient to access a secure website where they enter a password to see the information or to call and speak directly with a member of your team.
Exclude PHI from messages.

The number of messages to send and frequency (including days of the week and times of day)
Campaign process and workflow (i.e., what happens after a text message is sent and who are the key players and their roles)
Reporting to provider
Use of secure vendors
Health plans should also understand how HIPAA relates to SMS technology for healthcare. Without the proper safeguards, PHI could be at risk.
There's language in the preamble to the Department of Health and Human Services' final rules regarding sending PHI through SMS. It states that if a health plan or other covered entity notifies a member of the risks of sending encrypted PHI via text, and the member provides consent, the health plan will not be held responsible if the information is breached in transit.
How to Launch a Campaign
Once a strategy is in place, health plans should choose a software platform to send messages. This platform is used to create content, schedule messages, upload member lists, QC, and track performance. Data is then sent from the "sender" and stored in a central short message center (SMC). The SMC encodes and routes messages to the "recipient," according to the requirements of their mobile carrier.
Keep These Guidelines in Mind:
Send SMS text messages only to members who've opted-in
Encourage members to password-protect the phone used for receiving SMS
Confirm that the cell phone number of the client is recorded correctly
Encourage members to delete text messages after communication is completed
Store first name plus last initial only
Never include PHI in SMS
Never use first and last name in text message
Encrypt all data
How to Measure Success
After the campaign has launched, it's time to measure the results. This includes measuring the growth in open and response rates with each deployment, testing different variables (e.g., keywords, types of messages, and location), and identifying the activities that led members to take action.
These Three Metrics Should Always Be Monitored: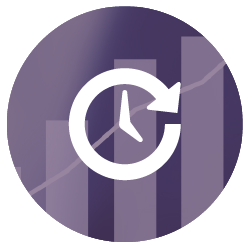 Open rate: Most SMS marketing platforms can track the number of text messages sent, the messages that failed to send, and the open rate. This information can be combined with URL tracking links through Google Analytics to understand members' actions once they land on the website.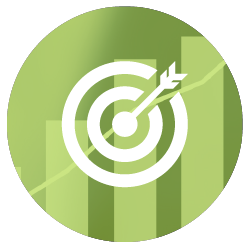 Click-through rate: This measures the number of members who engaged with a message and clicked through to a desired landing page.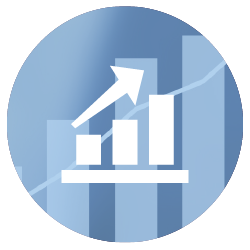 Conversion rate: This is the number of members who took a valuable action such as signing up for an event or simply clicking through to a landing page.
Linking the campaign to valuable conversion goals can provide insight into ROI and help shape future campaigns. These metrics are scalable and offer immediate feedback on the campaign's success. The information gained allows health plans to make changes where necessary and improve outreach.
In addition, measure how often people opt out of the campaign over time. Ideally, the campaign should not go over a 2% or 3% opt-out rate. If that rate is higher, it's time to rethink the message or call-to-action, or target a new audience altogether.
Why Should Health Plans Use Graphcom for Their SMS Marketing Campaigns?
At Graphcom, we believe the best results are achieved in a collaborative environment where passion, innovation, and creative expression unite. We're experienced in creating, implementing, and measuring SMS campaigns.
We can work with health plans to develop protocols for outreach and provide secure text messaging programs that comply with HIPAA/HITECH requirements and other guidelines. As a HIPAA/HITECH-compliant marketing firm, our systems are robust and secure.
Our SMS Marketing Capabilities
Creating and implementing SMS marketing campaigns, from strategy to editorial to design   //    Leveraging existing outreach and engagement channels (e.g., print, signage, online, social, or email) for a comprehensive marketing campaign   //    Analyzing data to identify trends in response rates   //    Evolving campaigns based on analytics to shape future outreach and increase ROI
Does Graphcom Sound Like a Good Fit for Your Organization?
Let's talk. Our team can help to implement and measure your SMS marketing campaign.